CIRCADIAN MENTAL HEALTH SERVICES
HELPING YOU FIND YOUR RHYTHM
ABOUT
Expertise and Approach
---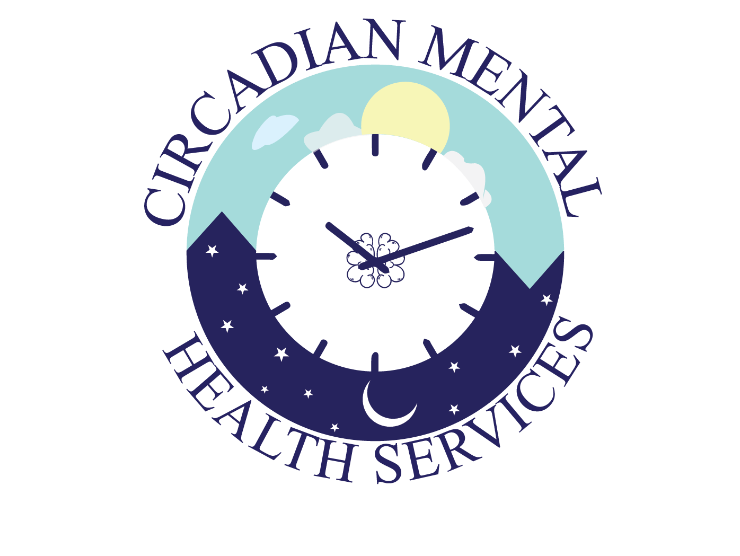 Circadian's Mission
Welcome to Circadian Mental Health Services. We specialize in helping people find their rhythm. Your circadian rhythm is your 24-hour internal clock that regulates your levels of sleepiness and alertness. It works best when you have regular patterns both with sleep and with other activities throughout the day. If it is disrupted by life events or stressors, you can feel out of sort and it can be harder to be present and function in life. Those of us at Circadian MHS strive to help you find your natural rhythm so that you can enjoy life to the fullest and be as present as possible.
Circadian Mental Health Services offers clients the tools to gain balance and a functional rhythm so that they can live healthy and productive lives. Therapists use an eclectic therapeutic approach that draws from such theories as Family Systems, Cognitive-Behavioral, Psychodynamic, and Solution-Focused. Approaches are tailored to the client as no one person has the same rhythm as another.
Change can often be scary and people tend to revert back to old patterns of behavior because it is what's familiar. It takes courage to be willing to step outside of your comfort zone and break these patterns and find a new rhythm. Circadian Mental Health Services hopes to help you on your journey to giving yourself a new and much deserved experience.
Ashley Caravella, MA,
MFT, Owner
Ashley Caravella is a licensed marriage and family therapist (MFC 49488). She obtained her Master of Arts degree in psychology from Alliant International University in 2007. Since that time, Ashley has worked extensively in inpatient, outpatient, school, and residential treatment settings with children, adolescents, and adults. Much of Ashley's work has involved the severely mentally ill as well as treating families affected by a loved one with severe mental illness. She also has extensive experience working with those who have difficulty establishing and maintaining healthy relationships with others.
Phone: 760-607-7257
ashleycaravella@gmail.com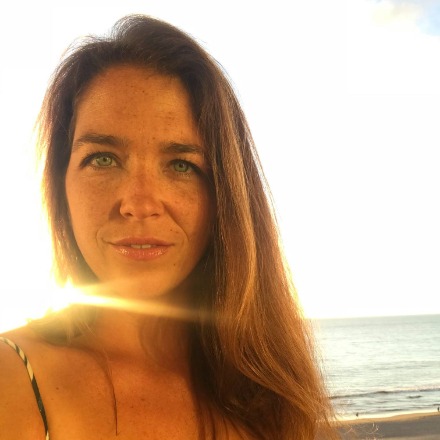 Dr. Kristina Miholich, Psy.D., Owner
Kristina Miholich is a licensed clinical psychologist (PSY25801) and Reiki Master. She earned her Doctorate of Psychology from Alliant International University in 2011 and has been working in private practice since 2016. Dr. Miholich began her Reiki training in 2020 and completed her Reiki Master training in 2022.
Dr. Miholich works with each of her clients individually to identify their specific concerns and needs. She practices from the framework of somatic psychology, which means that she believes that there is a strong connection between our mind, spirit, and body. She believes that without healing our body, or nervous system, with the help of therapy and energy healing we cannot heal our minds and emotions. Therefore, her treatment integrates the use of thoughts and emotions as well as the information garnered from the body in order to heal oneself. Dr. Miholich sees every individual as having the capacity to heal themselves and she as the therapist serves as a guide in that process. Dr. Miholich often describes herself as specializing in assisting individuals in reprogramming their body and mind so that they are no longer plagued by negativity and can instead step into living life from a joyful place.
Phone: 619-346-3592
drmiholich@gmail.com
Caitlin Eubanks, L.C.S.W.
Therapist
Caitlin Eubanks is a licensed therapist (LCSW #81509) who provides individual, couples, & family therapy. Her work focuses primarily on depression, anxiety, and recovery from trauma. She obtained an MSW from California State University, Northridge in May 2015 and has worked in multiple settings, including county mental health clinics, psychiatric hospitals, & community clinics. She uses Cognitive Behavioral Therapy (CBT), psychodynamic therapy, and offers Eye Movement Desensitization & Reprocessing (EMDR). She is also an intersectional therapist, meaning the roles of identity (race, class, gender, sexuality, disability) and systems (oppression & discrimination) are included as part of treatment. She is an irreverent, supportive, and non-judgmental space for collaboration & growth.

Phone: 619-273-3478
caitlineubanks@caitlineubanks.com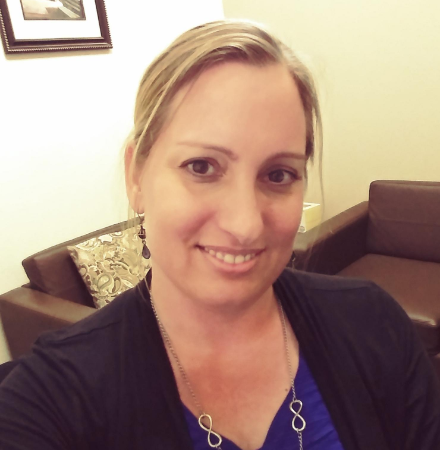 Nicole Chambers, Psy.D. Psychologist
Dr. Nicole Chambers is a licensed psychologist (PSY 30966) who provides individual, couples, and family therapy. She obtained her Bachelor's degree in Psychology from SDSU in 2003. She then attended Argosy University in the San Francisco Bay Area where she earned her Doctorate degree in Clinical Psychology in 2010. Dr. Chambers has experience working with children, adolescents, and adults from diverse backgrounds in many different settings including community clinics, substance abuse, full and partial psychiatric hospitalization, day-treatment, and school-based therapy as well as outpatient settings. Dr. Chambers utilizes a psychodynamic approach while using tools and techniques from many different areas such as cognitive-behavioral techniques, person centered and insight oriented psychotherapies, play and art therapies, and existential psychotherapy. She values empathy, respect, compassion, and relationships.

Phone: 619-784-8399
NChambers245@gmail.com
Miriam Collada, M.F.T., L.P.C.C.
Therapist
Miriam Collada is a dual-licensed marriage and family therapist (MFC 130358) and professional clinical counselor (LPCC 10633). She obtained her Master's in Marriage and Family Therapy at Pepperdine University in Irvine in 2016. At her graduate program, she was introduced to Narrative therapy which helped her to appreciate the impact of culture and systems that surround us. She spent multiple years gaining experience with Autism, relationship struggles, anxiety, and depression. She has worked with adolescents and adults who have come to identify with the LGBTQIA+ community. She values understanding the importance in using helpful language to support one's identity and witnessed how transitioning can create space for hope. While identifying as a narrative therapist, over the years she has been trained to use other theoretical interventions such as CBT, DBT, and Motivational Interviewing to help people understand their challenges as well as what might be helpful.
Phone: 619-764-3764
m.collada-collaboration@outlook.com
Individual Therapy
This type of therapy is a collaborative process between the therapist and the client with the aim of making shifts or changes so that quality of life is improved. Sessions are typically 45 minutes. Individual therapy is useful for many different issues including symptom management, relationship difficulties, work/school problems, life transitions, stress management, and personal growth.
Couples Therapy
This type of therapy is a collaborative process between the therapist and the couple. Sessions are typically 45-55 minutes. The goals are to shift or change dysfunctional patterns of engagement between the couple so as to manage problems more effectively, prevent small problems from turning into large problems, and to reconnect emotionally with your partner. Couples counseling can improve a person's physical as well as mental health, in addition to improving the relationship.
Family Therapy
This type of therapy is a collaborative process between the therapist and the family. Sessions are typically 45-55 minutes. The goal is for everyone in the family to make shifts versus just one person making the change so that it is more long-lasting. If only one person makes change and then he/she return to the same environment, then he/she is likely to fall back into old patterns of engaging with others and the change will not last. However, if the family as a whole makes shifts, then the change is likely to be more sustaining. This approach is particularly encouraged with children and adolescents and also for families struggling with a loved one with mental illness.

Psychological Assessment
Psychological Assessments begin with a thorough interview to gain an increased understanding of the presenting issues. Depending on the number of measures administered, the assessment can take anywhere from two to ten hours. This also depends on who is being assessed, as children generally require more time. These hours are split up over multiple visits. After the measures have been administered, the results will be compiled and recommendations will be provided.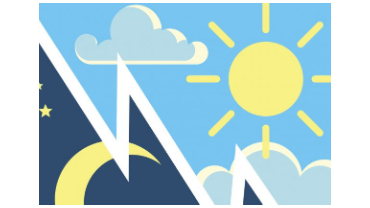 Populations Served:
Adolescents
Adult
Older Adult
Support With the Following:
Depression
Anxiety
Bipolar Disorder
Schizophrenia
Personality Disorders
Substance use/abuse
School Problems
Work Problems
Trauma
Anger Management
Domestic Violence
Marital Problems
Parenting
Family Issues
Please inquire if an issue is not listed.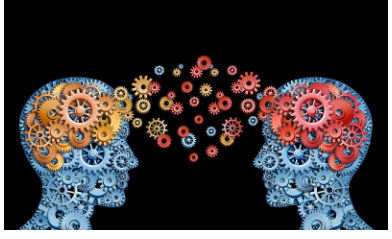 PAYMENT/FORMS/PORTAL/RESOURCES
Payment
Cash, Check, Credit card, or Insurance. Sliding scale for cash clients is available. Insurances accepted are listed below:
Blue Cross
Blue Shield
Magellan
MHN
Tricare
United Healthcare